FUNK & SOUL HEAVEN
MAYBE with some help I can keep this BLOG alive??? A couple of Month ago I gave up and had planned to retire this blog but my LOVE for the Music is much much bigger! So as of now I post what I want and when I want..... If you have a request or search for something then send me a email and I may or may not can help you. KEEP THA FUNK ALIVE IF YOU WANT TO CONTRIBUTE THEN SEND ME THE FILE AND I WILL POST IT --- FUNK ONLY PLEASE ----- MY EMAIL? qsbird@gmail.com
Mittwoch, November 26, 2008
Montag, November 03, 2008
HE IS BACK!!!!
and besides the grief I am going through
I still have to back up my
mentor 100%

SO ALL OF YOU FUNK&SOUL LOVERS
come and get it.

PLEASE: If you like what you hear leave
NOBBI a thank you.........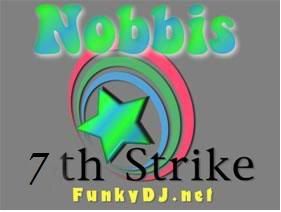 HE IS BACK AFTER MORE THEN 10 MONTH....
HOORAYYYYYYYYYYY......
Playlist:
1. Jamiroquai – Space Cowboy (Special FunkyDJ Remix)
2. Intro
3. Johnny Guitar Watson – The Planet Funk (Album Version) – 1981
4. Average White Band – Back To Basics (Album Version) – 1997
5. George Chandler – Can't Go Back For More (12") – 1982
6. Gerald Mallory – Lay It Down On Me (12") – 1982
7. T. Richardson – Stop (Before You Hurt Me) (12") – 1982
8. Freddie Jackson – I Wanna Say I Love You (12" Special Theme Version) – 1985
9. Sweet Inspirations – Hot Butterfly (Album Version) – 1979
10. Tower Of Power – You Took The L Out Of Love (Album Version) - 1983/2005
11. Jan Akkermann – She's So Divine (Album Version) – 1979
12. Freeez – Southern Freeez '87 (12") – 1987
13. Jr, Tucker – Treat Me Right (Album Version) – 1983
14. Wayne St. John – Something's up (Love Me Like The First Time) (12") – 1977
15. Sammy Davis Jr. – John Shaft (Album Version) – 1972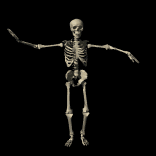 Free Web Counter